This afternoon my wife, sister, and I took a trip to Americus to see the tornado damage. Unfortunately we missed seeing President Bush by a few minutes, although I do believe we saw his helicopter. Below are some of the pictures that we took today. The damage in Americus is horrific! I feel horrible for the many people who lost their homes and are trying to recover from this storm...
Damage to the Hospital: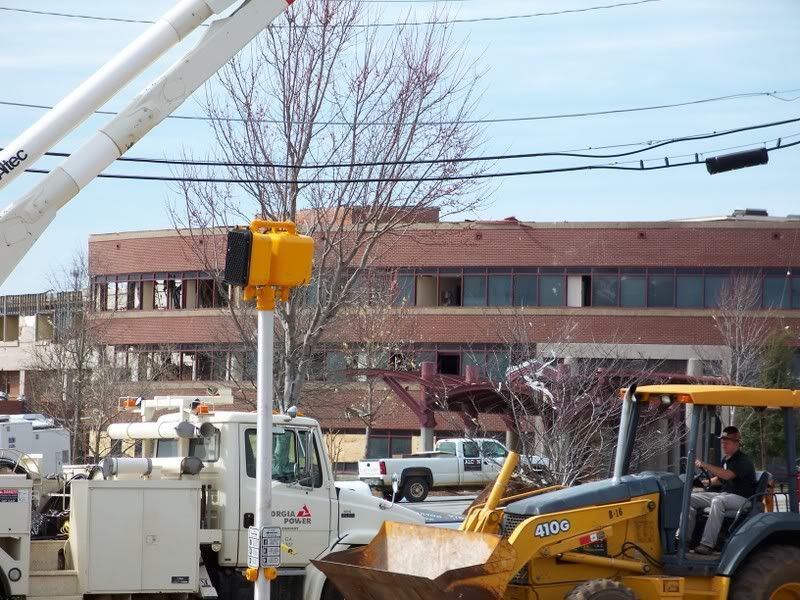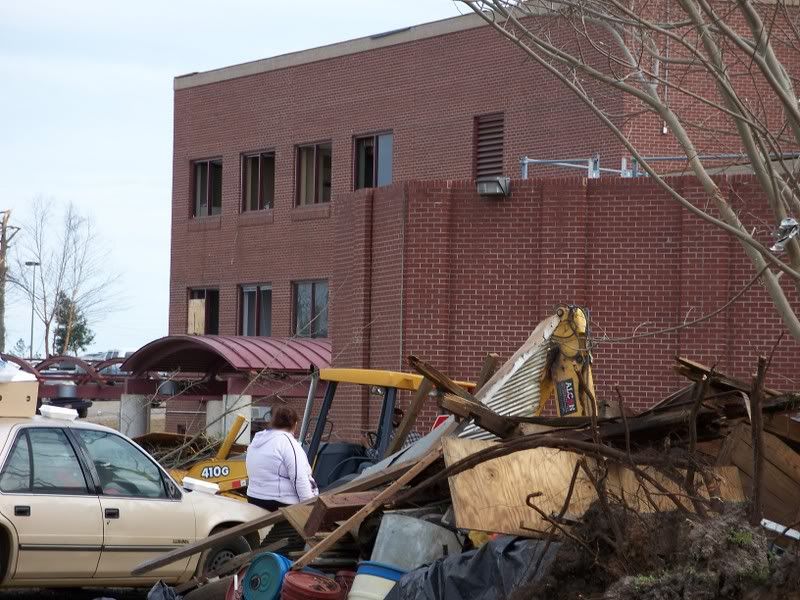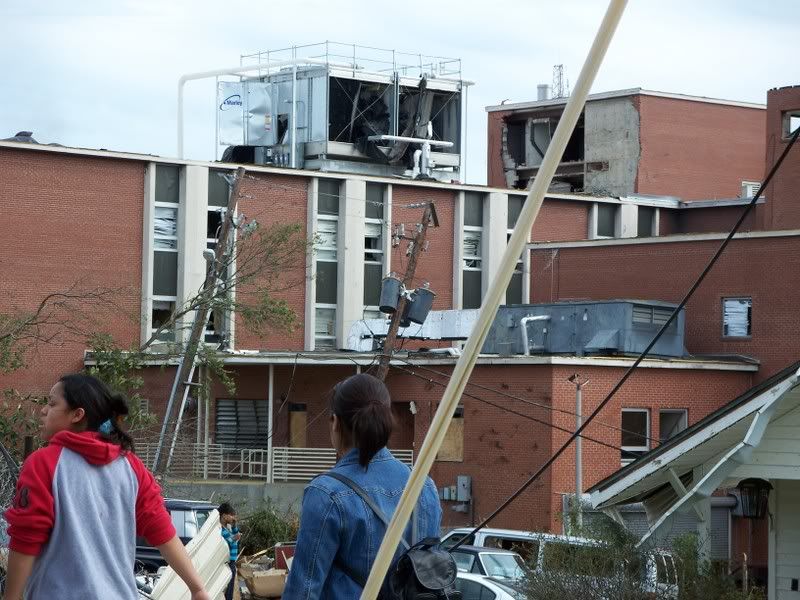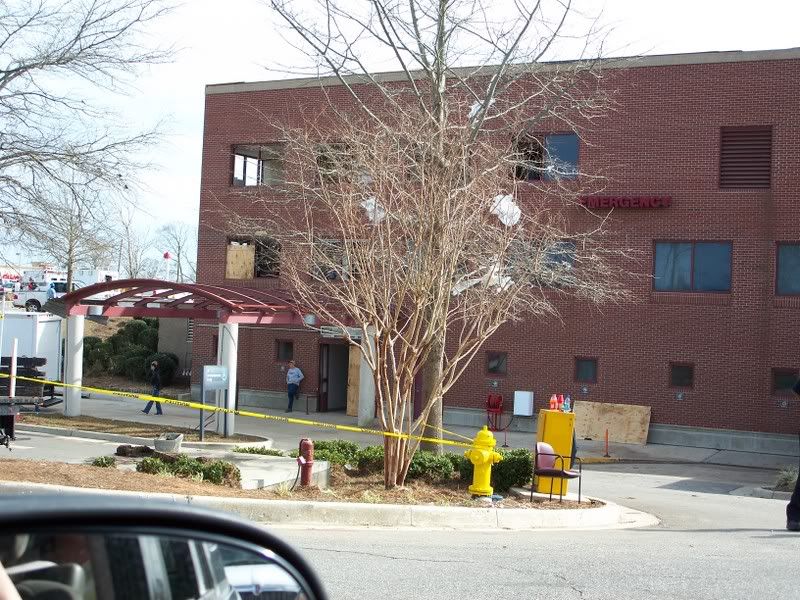 I will be adding more pictures later...