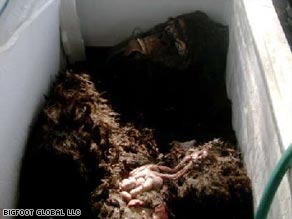 Apparently this
really isn't Bigfoot
!! I can't believe it! Wow! Here I thought Georgia was really going to hit the map as the location of Bigfoot - too bad!
This just makes me wonder...where is the REAL Bigfoot??
Just in case you are from Rio Linda, my tongue was firmly planted in my cheek when writing the above comments...